Our selection of used cars for sale in Norwood has something to offer a broad range of styles and preferences. Do you need a compact car for city driving? Does your family need an upgrade to a larger SUV to carry more cargo? Or are you searching for a new work truck? Whatever your reason may be for checking out our range of used vehicles, we're confident we can help you find something to meet your needs.
Used Cars for Sale in Norwood
Our used inventory includes many popular Hyundai models. Hyundai crossovers and cars have become some of the best-selling vehicles over recent years thanks to their versatility, comfortable interiors, and a wide array of infotainment and safety tech features.
If you're looking for a pre-owned SUV, you may want to consider a Hyundai Palisade or Kona, while sedan shoppers have options like the Elantra and Accent. The Santa Cruz compact pickup will appeal to you if you want a cargo hauler that still handles well on the road.
While our dealership concentrates on new Hyundai vehicles, we also have a range of other top brands in our used inventory for you to choose from. Our wide variety of trucks, crossovers, and cars includes something for every budget, such as used cars under $15k and other purchasing incentives.
You can narrow down your search results by automaker, model, body style, and many other features. You can also select specific tech options using our search tool to ensure you have access to the infotainment and driver safety features you desire.
We work with our Volkswagen service center and parts department to make sure all our used vehicles are in good working order. If vehicle maintenance is required, we'll get it done before we put the car on sale so you can drive straight off our dealership without any concerns once you've completed your used car deal.
Hyundai Certified Used Vehicles
If you want to ensure that the used vehicle you're buying is in top shape, you may be interested in Hyundai's Certified Used Vehicles program. A certified used vehicle needs to meet several key tests, including passing a multi-point inspection carried out by one of our service center professionals. If they find any components with problems, they'll repair or replace it.
Each car in our certified used vehicle inventory comes with protections that aren't available with other used cars. You'll benefit from a five-year or 60,000-mile limited vehicle warranty and a 10-year or 100,000-mile powertrain warranty. In addition, you'll receive Hyundai's roadside assistance program, which can come in handy if you run out of fuel or get a flat tire. The roadside assistance program can also tow your vehicle to the nearest dealership if it breaks down.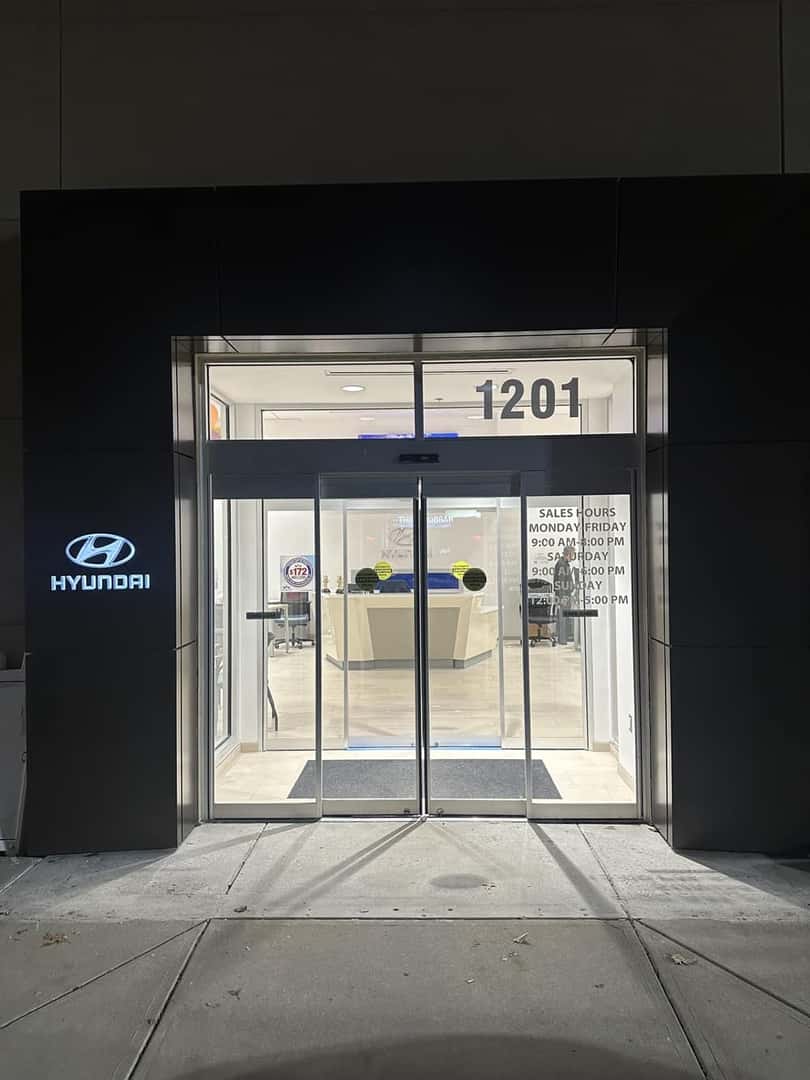 Why You Should Purchase a Used Car
One of the most attractive things about purchasing a used car in Norwood is the cost. You can make significant savings on your purchase compared to what you'd pay for a new car. A vehicle's value typically drops between 20% and 40% over the first two to three years of its use, which can translate into thousands of dollars in savings for you. Whether you're looking for a 2022 Hyundai Sonata or a 2021 Hyundai Santa Fe, we've got you covered!
A further bonus to buying pre-owned is that all used cars at Boch Hyundai are thoroughly inspected and maintained by a Hyundai-certified mechanic. Just because you're paying a used vehicle price doesn't mean the car you'll be driving will feel old or worn out. In fact, we pride ourselves on making our pre-owned vehicles feel fresh and in great condition for their new owners.
Buying a used car can also bring you big savings on your auto insurance. Insurers typically calculate your monthly rates based on the cost to replace your car in the event of a collision or other accident. Since a pre-owned crossover or sedan is cheaper to replace than a vehicle straight off the assembly line, you're likely to obtain a lower rate.
Why Buy Used at Boch Hyundai in Norwood
In addition to the general benefits you get from buying a used car, there are some great services for you to take advantage of here at Boch Hyundai. Firstly, you should get to know our finance team if you require an auto loan to complete your pre-owned purchase.
We work with several lending partners, which allows us to offer flexible terms on your auto financing that meet your personal needs. For example, we can adjust the repayment period for customers who would prefer an extended repayment timetable or offer you the option to refinance an existing loan as part of your purchase.
If you're unsure how much you can afford to borrow, you may want to try out our payment calculator. All you need to do is enter an estimated loan amount and repayment length, and our calculation tool will let you know how much you'll need to pay each month.
If you want to get the best deal possible on one of our used cars, you could consider selling us your existing vehicle. This process is extremely easy thanks to our trade valuation tool. This tool asks you for some basic details about your car and the condition it's in. Once you complete the form, we can provide you with a no-obligation quote in a matter of minutes. Once the sale is complete, you can deduct the price from the cost of one of our certified used vehicles or pre-owned cars.
We also have affordable vehicle protection plans to safeguard your new vehicle purchase. Our service contracts can be tailored to provide the level of coverage you desire, such as powertrain coverage or a more comprehensive offering.
Are you ready to purchase one of our used cars? Or do you still have questions about our pre-owned inventory, used car financing, or other services? Don't hesitate to reach out to us here at Boch Hyundai in Norwood, and we'll do all we can to help you have a hassle-free buying experience. If you'd like to arrange a test drive of a certified used Hyundai before you commit to the purchase, we'll be happy to set that up for you too.
Boch Hyundai proudly serving the following cities: